Home
Carpenter & Sons, LTD. has been a trusted name in security system for 30 years.  Since 1979, Carpenter & Sons, LTD. has been satisfying the needs of homeowners and businesses just like you.  We promise to continue honoring that valued tradition by upholding our high standards of quality, value, service, and satisfaction.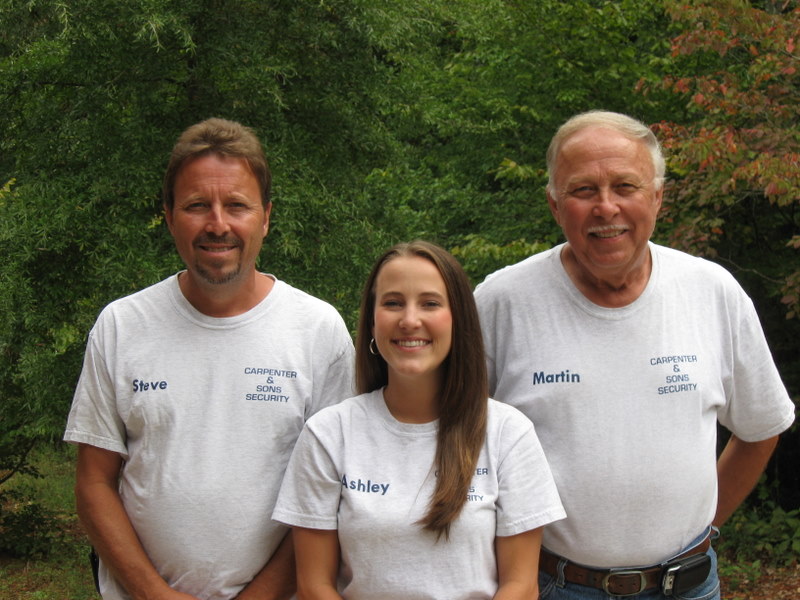 Our Authorized installers are prepared to do the entire job, start to finish.  Carpenter & Sons, LTD. will recommend what you need, what is most compatible with your lifestyle, and which security system will minimize the number of false alarms.  Most security systems are connected to our central monitoring stations much like private security firms, eliminating the need for a police station alert.  This allows testing and alleviates the burden of false alarms for municipalities.  It also gives you 24-hour fire and burglary protection.
Along with security essentials, Carpenter & Sons, LTD. also offers features that include home automation, central vacuum, structured cabling, whole house audio, home theater, and CCTV.  Simple keypads are designed so anyone can arm or disarm the system day or night.  They are as easy to use as a touch-tone phone.  What's more, your keypads give you flexible access to the system from anywhere in your home or business.
If you are considering an alarm system for your residence or business but you are not certain of what you really need- call the security system professions- Carpenter & Sons, LTD.
Our featured panel, the Elk M1-GOLD, is a basic package for home automation.  With this panel, you can add any feature that you can imagine to customize your home or business.
In 2009 Carpenter & Sons, Ltd. had the privilege of joining the Better Business Bureau.  Carpenter & Sons, Ltd. received the award from the bureau for outstanding business and customer satisfaction.  We are honored as a company to be part of this great opportunity.